Media Image

This is in the "just for my sanity" department.  I've been getting into woodworking as a hobby and "fun" thing to do.  Creating this workbench is outside the realm of my normal work life, so needless to say, I'm having fun!
My first project, other than ripping down old drywall and outfitting my shop with french cleat walls all around, was to build a workbench.  My "shop" is pretty small, so it had to be portable, flexible and really "smart".  I watched this video from the One Minute Workbench channel and really loved it.
The referenced media source is missing and needs to be re-embedded.
I LOVE this workbench.  I am already seeing how it's going to make my projects much easier to build.  Tommy asked for some pictures of my modifications since I have a miter saw that is a beast - DeWalt DWS779 - a 12" dual bevel sliding saw.
Here's my finished version.(please excuse the mess behind the workbench)
Image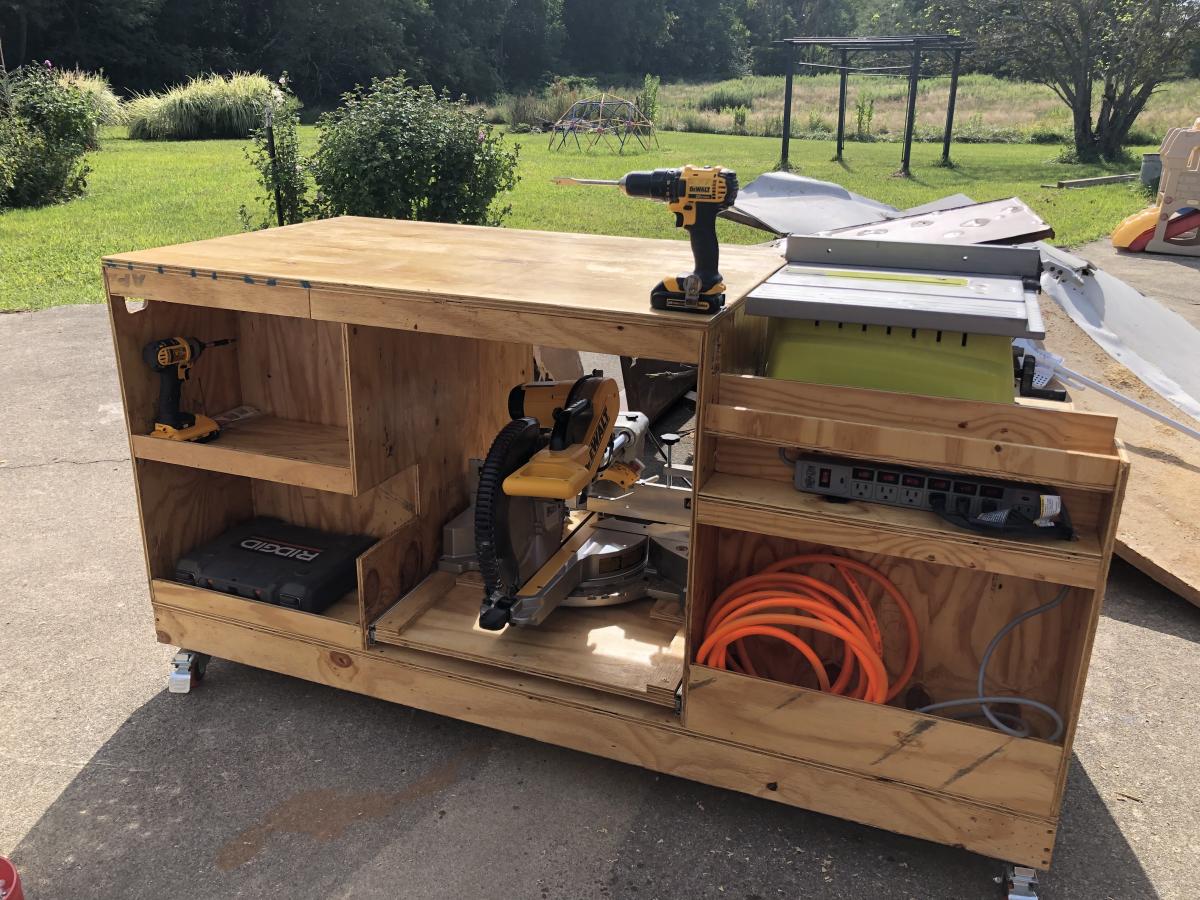 A couple of notes:
The front handle of the miter saw does stick out about 2" when the slide is all the way back.  That's not a problem since the doors in and out of my shop are 40" wide. 
I haven't set up dust collection yet - but when the saw is pulled out and on a 45 degree angle, the dust goes into the lower left compartment - I just take the stuff out before I make a bunch of cuts and then clean it up in about 30 seconds - since it's all pretty contained.
Thanks to Tommy for the great plans (https://oneminuteworkbench.com/2018/04/23/the-one-minute-workbench-v2/) and the super great support on the youtube channel!