I produced an 83 lesson Drupal 9 course over at OSTraining that has one resource that people really seem to appreciate.  It's called the Site Building Workflow.  It's basically a "best practice" workflow I based the class on.
Well, here it is... (right click to download)
Image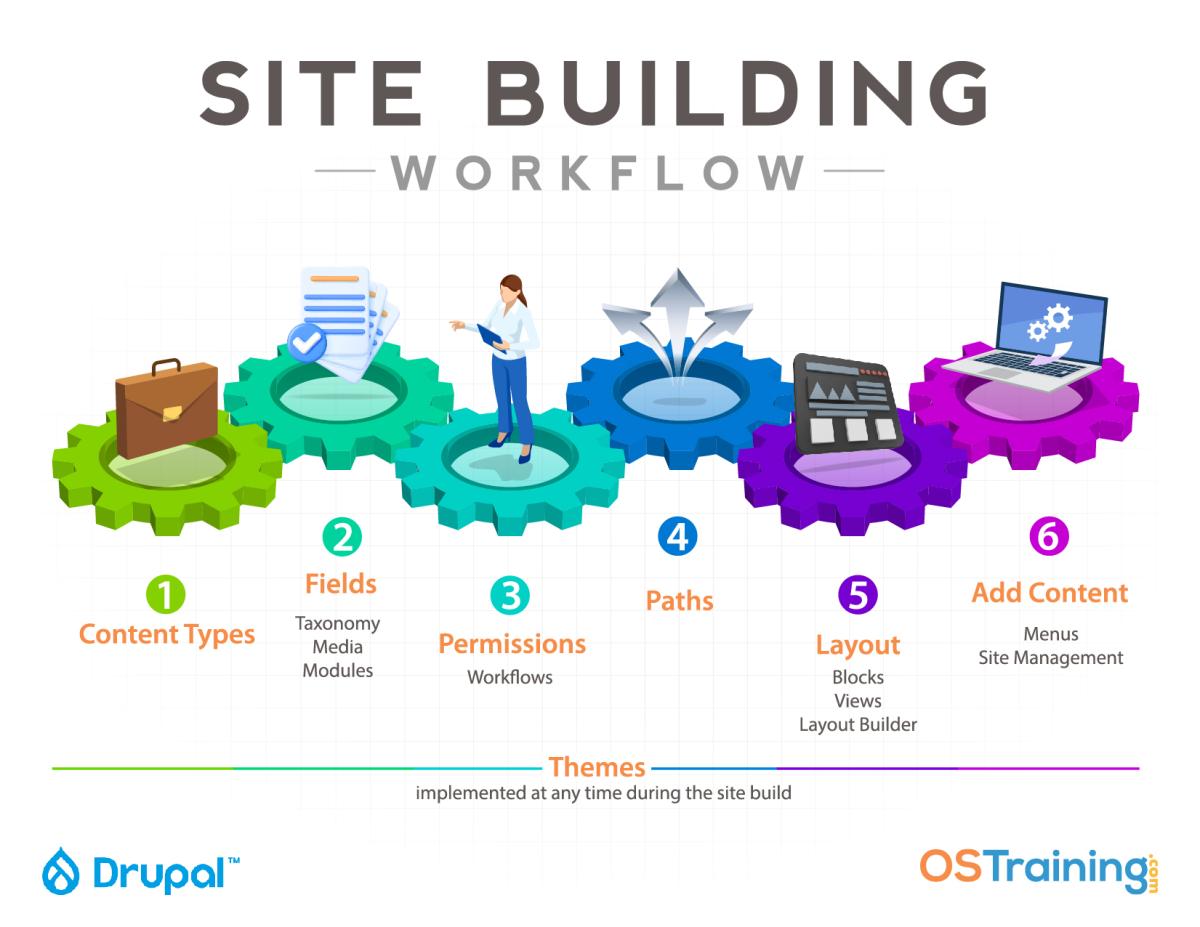 Copyright Notice: This image is the copyright of OSTraining LLC. You may download and use for personal use. You may not re-produce or use the image in any publication without the express permission of OSTraining, LLC.