Media Image

I took 2 days to ride to Asheville, NC last week.  It's only 360 miles, but I wanted to take another ride on the "Tail of the Dragon" and the Blue Ridge Parkway.
The Tail of the Dragon (https://tailofthedragon.com) is US 129 bordered by the Great Smoky Mountains and Cherokee National Forest in Tennessee and North Carolina.
Image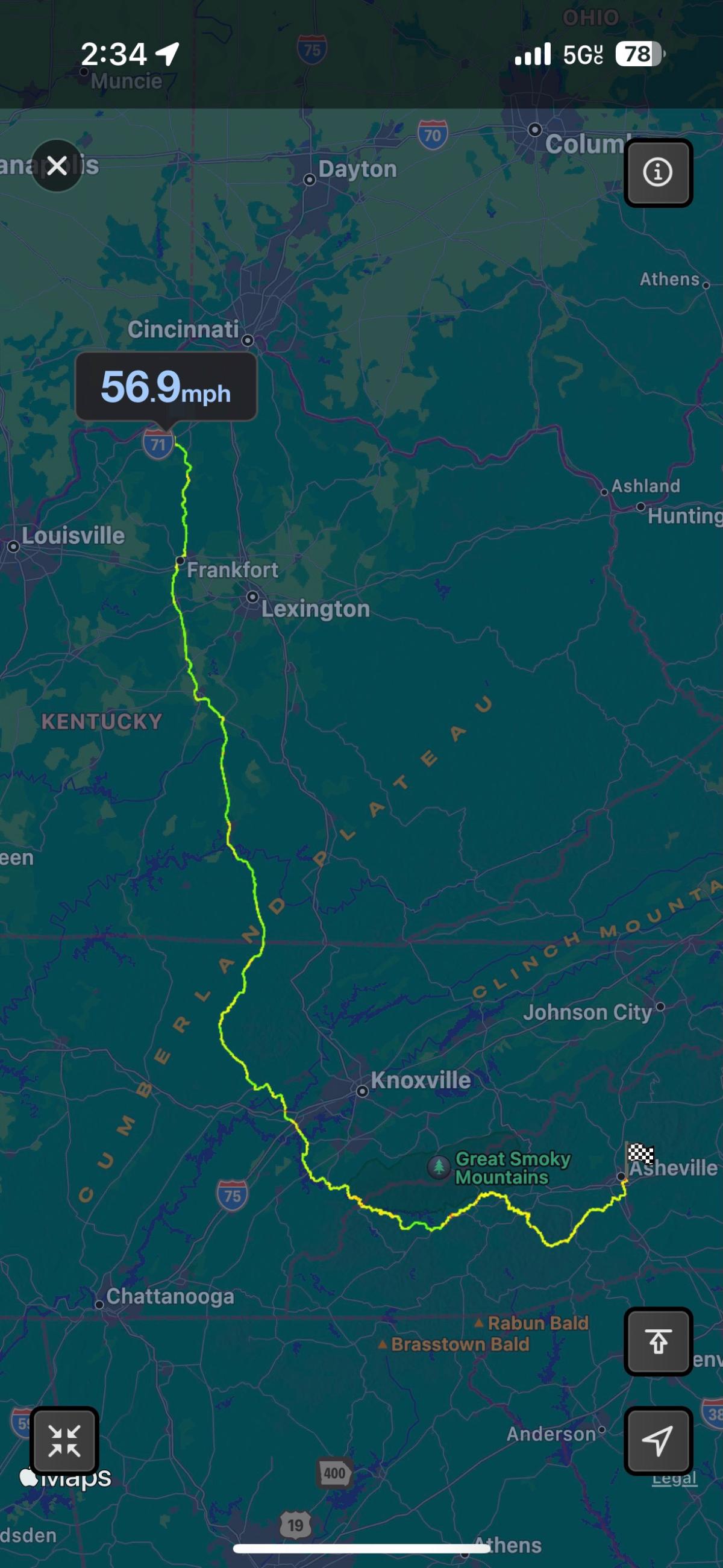 318 Curves in 11 Miles
Yep - you read that correctly.  It's a LOT of fun but it's definitely not for the beginner.  Multiple hairpin turns and switchbacks keep you on your toes.  Depending on when you're go, there can be a LOT of traffic.  This is not the road for meandering!
Along the way, professional photographers take pics you can purchase.  Here are a few.
Image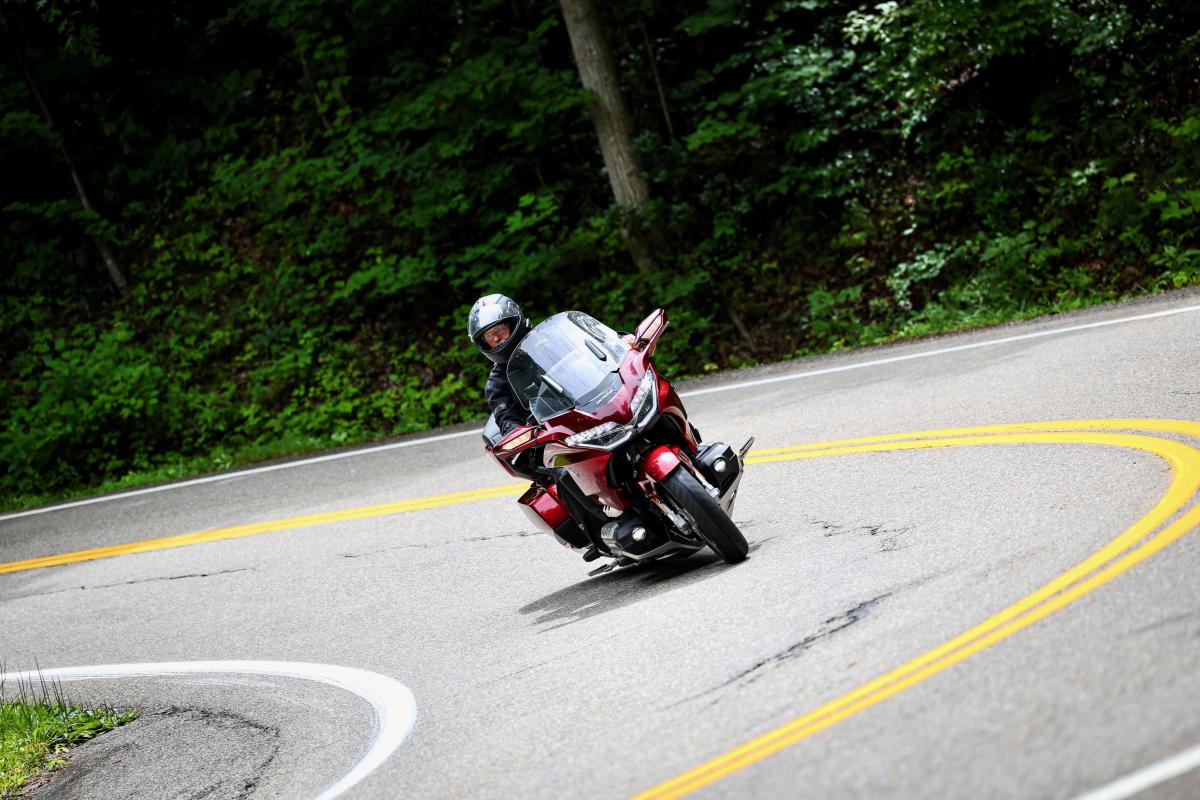 Image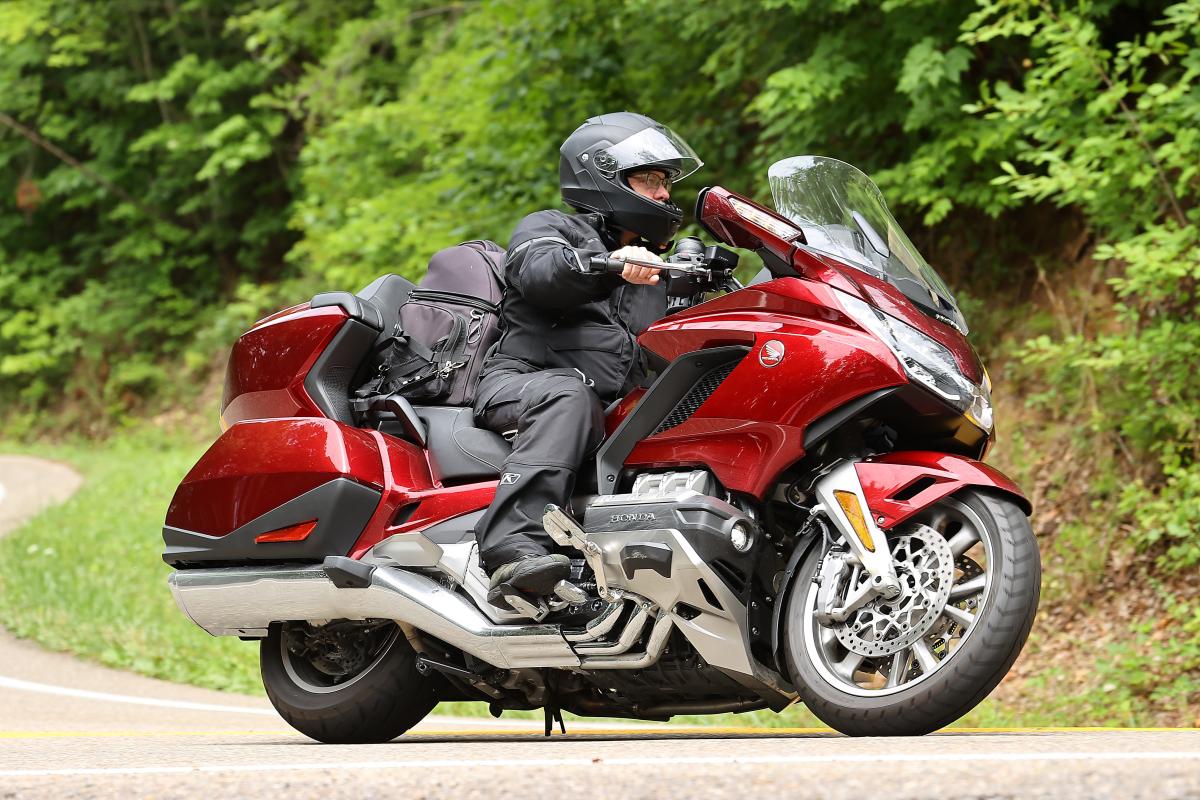 Image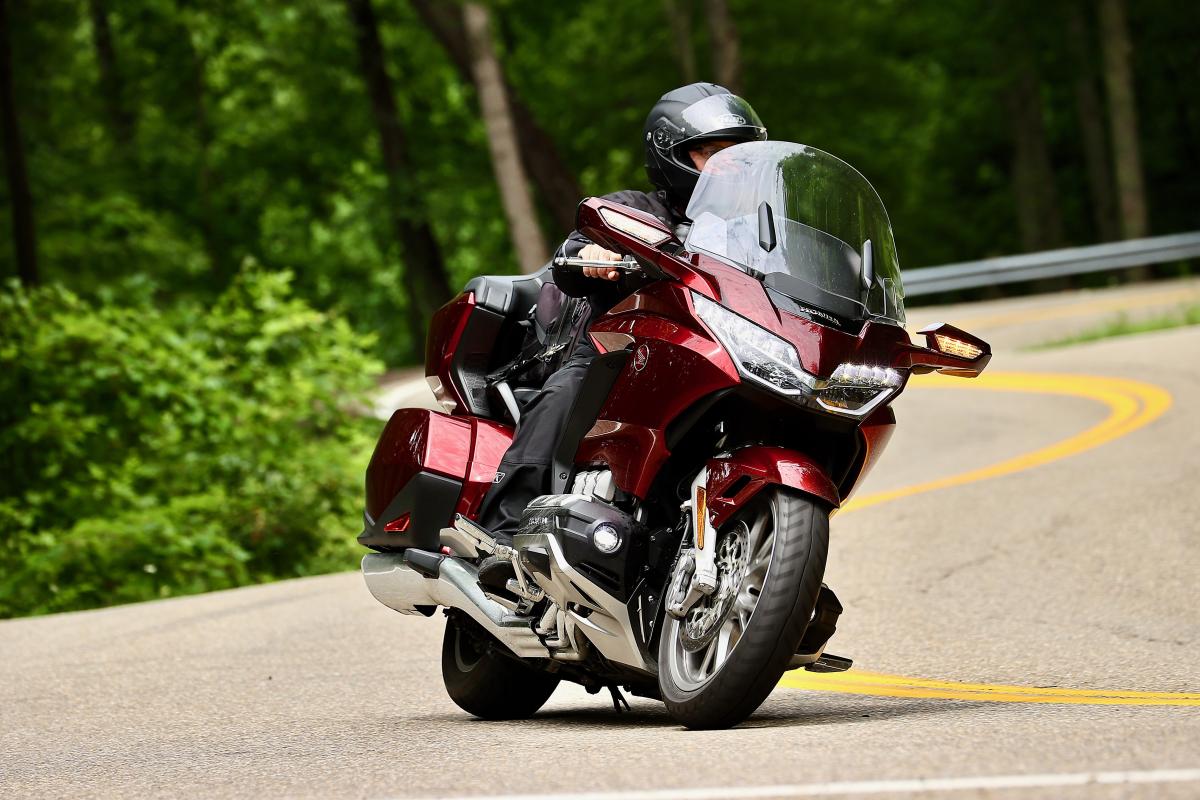 Image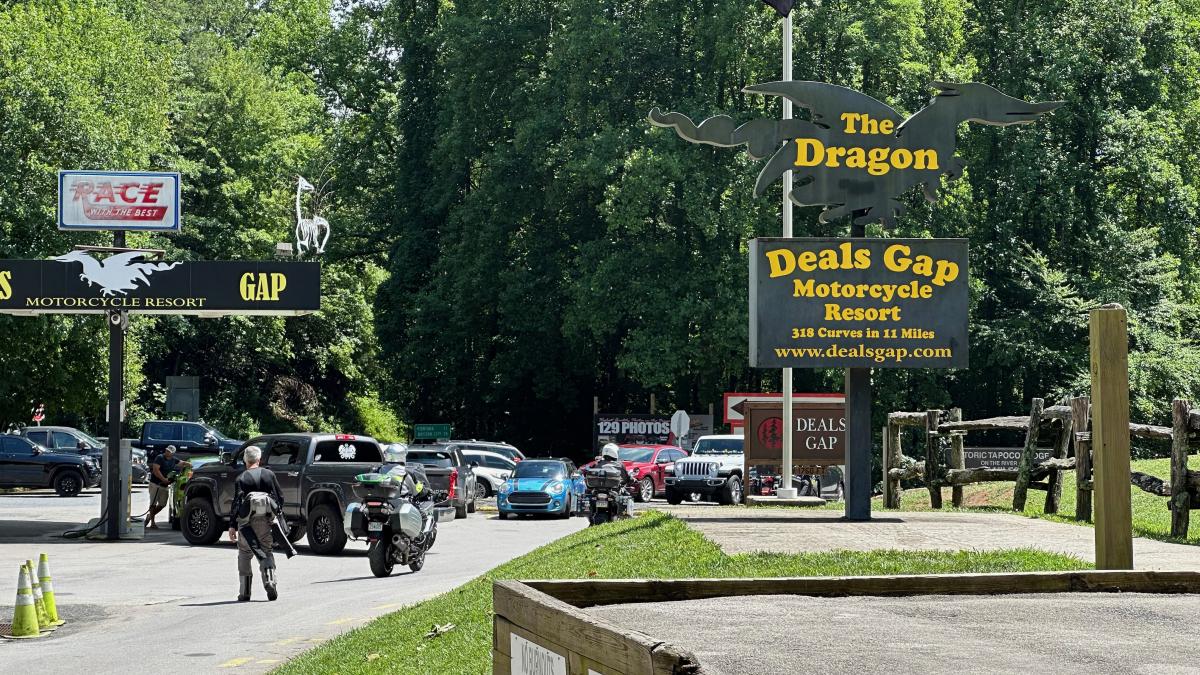 The Blue Ridge Parkway
Day 2 of the trip was the opposite.  The Blue Ridge Parkway is a 45 mph highway that winds its way through the NC mountains and up into VA. I rode the section between Cherokee and Asheville and it is just relaxing and gorgeous.  
Image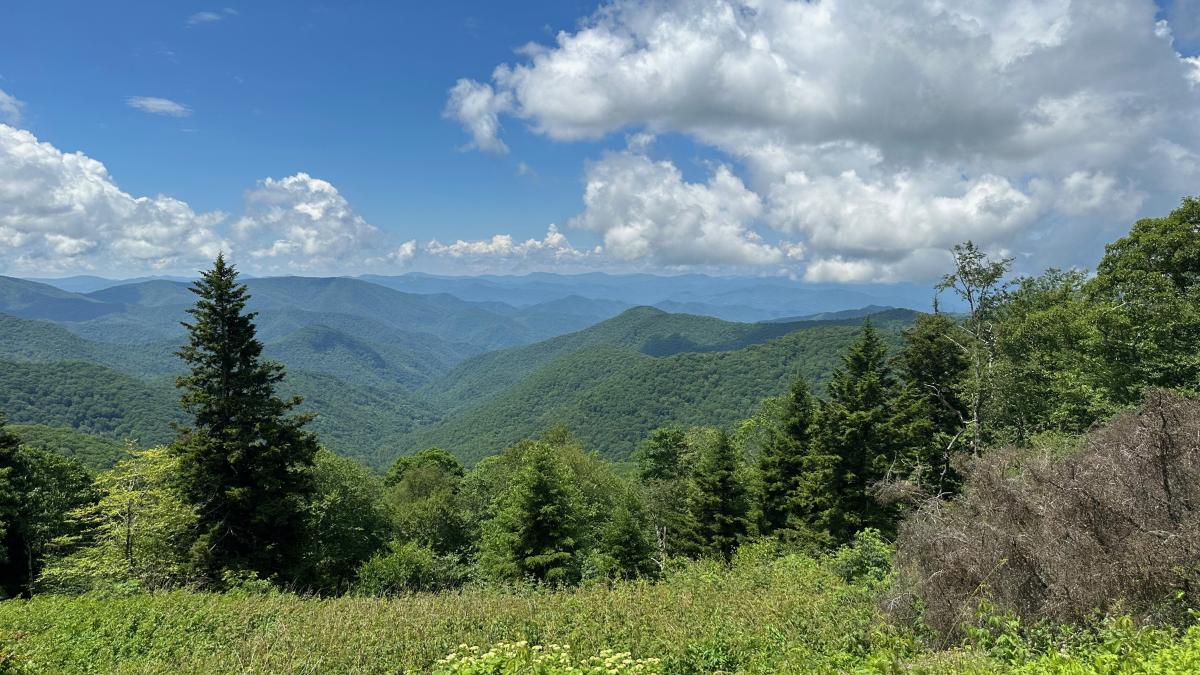 Image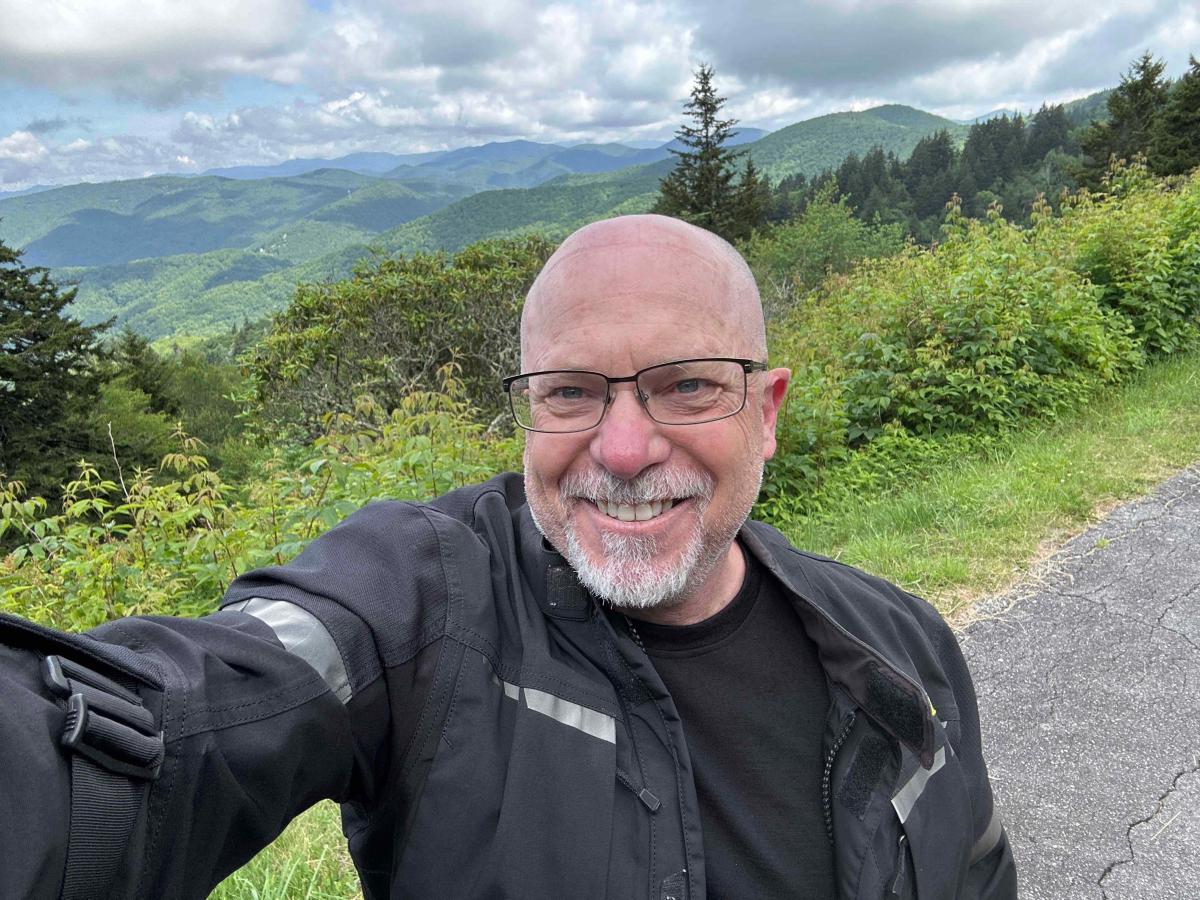 I'm blessed to have the opportunity to do something like this when I travel for work.  Can't think of a better way to go :)